"Facts are not reported, they are self evident" -MJS
HEADLINERS "Top Stories" 
SECTION

HEADLINERS "US" SECTION
HEADLINERS "CNN" SECTION
TIME'S PERSON OF THE YEAR
He took the name of a humble saint and then called for a church of healing. The septuagenarian superstar is poised to transform a place that measures change by the century. 
FULL STORY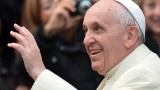 HEADLINERS "MSN" SECTION
Suit: Marine's body sent home to Pa. without heart

The LaLoups don't know what happened to their son's heart. They say a heart arrived months later and the Department of Defense and Greek authorities claimed it was their son's. However, a months-long wait for DNA results proved otherwise.

GOP, Obama line up behind modest budget deal

Federal civilian and military workers, airline travelers and health care providers who treat Medicare patients would bear much of the cost of the new deal.

Clinton a clear front-runner for 2016: poll

Hillary Clinton dominates the potential field of candidates for the Democratic nomination for president by more than 5-to-1 over her nearest rival.

$80M judgment awarded in sand suffocation death

In 2002, an Albuquerque truck pushed Laura Miera's car to the curb, it rolled, and Miera was trapped as the semi's open load of sand poured on top of her.

Family of 6 found alive in frigid northern Nevada

James Glanton, his girlfriend, Christina McIntee, and four children disappeared Sunday in the frigid, remote mountains of northwest Nevada.

Holocaust encyclopedia counts 42,500 Nazi camps

The project documents the astonishing reaches of the camp system for the first time, and could help some survivors corroborate legal claims.

GM names Mary Barra as 1st female CEO

Mary Barra, who's currently in charge of design, engineering and quality for all of General Motors' vehicles, will be the company's first female CEO.

Ducks player suspended after Oregon snowball fight

A YouTube video of Friday's fight shows players, including Oregon tight end Pharaoh Brown, and other students pelting a car with dozens of snowballs in front of the Erb Memorial Union in Eugene.

Mail 5 days late now the norm for Alaska city

A broken sorting machine has prompted postal officials to fly mail for Ketchikan, Alaska, 200 miles away to be separated and then flown back for a late delivery.

Mega Millions lottery up to $344 million

No one has won the Mega Millions lottery in months, pushing its jackpot to $344 million in Tuesday night's drawing.

Mental health push on eve of Newtown anniversary

The federal government will use $100 million in new funding to increase access to mental health services nearly a year after the Newtown shooting.

High chairs send kids to ER every hour, study says

Each year between 2003 and 2010, an average of about 9,500 infants and toddlers went to emergency rooms with high chair-related injuries, according to a study.

Colo. 6-year-old suspended for kissing a girl

The boy's mother says her son was suspended once before for kissing the same girl, even though she didn't mind. The school says it's sexual harassment.

Eastern snowstorm brings closures, delays

The National Weather Service issued a winter storm warning Tuesday for the Eastern Seaboard as the region woke up to more snow.

Court looks at EPA rule on cross-state pollution

Several Supreme Court justices suggested that the EPA didn't exceed its authority in issuing a cross-state pollution rule.

Law protects Christmas cheer in Texas schools

The so-called "Merry Christmas Law" is backed by social conservatives who feel that seasonal religious festivities have come under attack because of political correctness.

Ban on high-risk bank trades approved

The so-called Volcker Rule seeks to ban banks from trading for their own profit in most cases and limit their investments in hedge funds.

Reporter can keep sources secret in Colo. shooting

New York's highest court says a reporter doesn't have to reveal her sources for information in the Colorado shooting massacre.

Georgia Guard to grant ID cards to same-sex spouses

Georgia National Guard is complying with a federal Defense Department directive by giving military ID cards to same-sex spouses.

Senate confirms 1st nominee under new filibuster rules

Patricia Millett's appointment to the to the U.S. Court of Appeals will give Democratic-appointed judges a majority over those chosen by Republican presidents.

Local leaders planning for climate disasters

Local governments want help dealing with the effects of climate change. "The first thing the feds should do," one mayor says, "is stop making things worse."

Newtown's year: Horror, grief and tough choices

It's been a painful and frenetic year for Newtown, which has experienced everything from horror to despair since one of nation's deadliest shootings took place there.

St. Nicks learn tricks of trade at Santa School

Dozens of prospective St. Nicks go to the Charles W. Howard Santa Claus School each year to learn the art of being Santa.

Pension crisis endangers Chicago's future

Chicago is the economic capital of Illinois, but holds the dubious distinction of having the worst-funded public pension system of any major U.S. city.

Congress renews undetectable gun ban for decade

By voice vote, the Senate gave final congressional approval to a 10-year extension of the prohibition against guns that can slip past metal detectors and X-ray machines.

US vet held in N Korea says statement was coerced

Merrill Newman says North Koreans told him that if he did not apologize for alleged crimes during the Korean War he would be sentenced to prison for espionage.

Chief: Fatally shot Texas student charged officer

University of the Incarnate Word student Robert Redus was shot five times Friday by campus police Capt. Chris Carter after the two struggled when Carter tried to handcuff Redus.

Newtown seeks privacy as Sandy Hook anniversary nears

Last Dec. 14, a 20-year-old Newtown resident went on a rampage at the elementary school, shooting dead 20 children and six adults.

California seeks to provide water for parched lands

The ambitious program would divert water from the Sacramento River above the delta, sending it through massive underground tunnels to provide water for two-thirds of the state's population.

152-year-old shipwreck found on Lake Huron

The wooden steamship sank 152 years ago. "She literally sailed into oblivion. Nobody heard anything from her," said the explorer who recently discovered the ship.

High-powered traveling companions on Air Force One

President Barack Obama was joined by a former president and a former secretary of state on his flight to Nelson Mandela's memorial service.

Passenger awakes to find himself locked in plane

Tom Wagner says no United Express crew members noticed he was still sleeping on a plane in Houston before they closed up the jet.

Auto bailout saved 1.5 million jobs, study says

The Center for Automotive Research in Ann Arbor, Mich., estimated in a study that the auto bailout in 2009 saved many jobs and preserved tax collections.

Rising riches: 1 in 5 in US reaches affluence

The "new rich" — older professionals, working married couples and more educated singles making $250,000 or more a year — make up about 25 million US households.

Push to place US spies out-and-about fizzles

Twelve years after the CIA tried to get its operatives out of embassies and into the foreign business world, the effort is being called a flop.
Man suspected in more than 200 murders arrested

Felipe Viveros Garcia was captured alongside Jose Bernabe and Froylan Barrera. A statement did not indicate when they were apprehended.

No cause of death yet in NYC case of fetus in bag

Medical examiners are still determining whether the fetus was alive when delivered and what caused the death.

2 UK men plead guilty to supporting terror

Babar Ahmad pleaded guilty in federal court in New Haven to charges of providing support to terrorists.

Jury gets ex-cop's case in post-Katrina shooting

Former New Orleans police officer David Warren shot and killed Henry Glover in the aftermath of Hurricane Katrina. Warren said he thought Glover was armed.

Woman says she was glued to toilet seat

A Georgia woman says she was the victim of an apparent prank at a local Home Depot. Illyanna De La Keur says she suffered injuries after being glued to a toilet seat.

Guilty verdict in Calif. city corruption trial

Angela Spaccia, former assistant city manager of Bell, Calif., was found guilty of 11 corruption charges in a case that nearly bankrupted the city.

Texas woman admits to sending ricin to Obama

Shannon Guess Richardson is expected to plead guilty in a Texarkana, Texas federal court appearance Tuesday under a deal that caps any prison sentence at 18 years.

Minn. coach accused of tattooing teenage girl

A high school coach in Minnesota faces assault charges after he allegedly tattooed a teenage girl twice without her parents' permission.

Attorneys consider options against George Zimmerman

Prosecutors can use law enforcement reports to build a case, but State Attorney office says without a witness, domestic violence will be difficult to prove

18 LA sheriff's deputies face US charges

The FBI has been investigating allegations of excessive force and other misconduct at the county's jails since at least 2011.

30 years for man who let others have sex with son

An Australian man was sentenced to 30 years in prison after authorities said he allowed at least eight others to have sex with his adopted boy for money.

Charges against '127 Hours' adventurer dropped

Aron Ralston, an adventurer who amputated his own forearm to free himself in a Utah canyon, was arrested on suspicion of domestic violence.

Court: Exec guilty over faulty French implants

A French court convicted a businessman of fraud Tuesday and ruled that a product-testing company was also a victim of his deception.

Trial over New Mexico 'right-to-die' law to begin

New Mexico doctors who want to legally prescribe lethal medication to dying patients are set to go to trial against existing law that charges them with a felony.

Ex-mayor sentenced for harassment

Former 10-term congressman Bob Filner learned his punishment Monday, two months after pleading guilty to one felony and two misdemeanors.

Calif. hijack call leads police to 12 tons of pot

Police found $7 million worth of marijuana hidden in a tractor trailer in California.

Jury selected in Montana newlywed killing case

Prosecutors say Jordan Graham was unhappy in her new marriage and deliberately shoved her husband off a cliff while hiking a steep trail.

NM police officer in van shooting to appeal firing

Attorneys for Elias Montoya say the veteran officer intends to file an appeal for wrongful termination.

Chicago girl, 2, dies in dog attack at kin's home

The death of a 2-year-old Chicago girl was ruled a homicide after she died from injuries suffered in a dog attack at her grandfather's home.

Defendant in UK soldier killing: I love al-Qaida

Michael Adebolajo, and fellow defendant Michael Adebowale are accused of brutally killing soldier Lee Rigby in a London street in May.

Alabama county could be out $400, or millions

An alleged scam orchestrated by former Marshall County Revenue Commissioner Joey Masters cost the county $12 million to $20 million over three years, according to a lawsuit.

Suspect in 3 deaths lets baby go, kills self

The child appeared to be unharmed but was taken to a hospital to be evaluated.

Newlyweds allegedly killed man for thrills

Police say a newlywed couple used Craigslist to lure a Pennsylvania man to his death because they wanted to kill someone together.

2 inmates die of apparent overdoses at NY's Attica

The men, ages 25 and 51, were found in separate cells at the Attica Correctional Facility on Thursday.

Teen arrested in theft of part from Walker crash

A teenager accused of stealing some wreckage from the Porsche that "Fast & Furious" star Paul Walker was in when he died in a crash in Calif. was arrested Thursday.

Utah doctor tries suicide after murder conviction

Utah doctor Martin MacNeill, who was convicted of murdering his wife and faces sentencing in January, was rushed to the hospital after a suicide attempt.

Remembering the Long Island Rail Road massacre

Twenty years on, The Associated Press conducted a series of interviews with those whose lives changed.

Woman at center of infamous Fla. killing set free

Valessa Robinson, who was convicted of helping her friends kill her mother in 1998, is set to be released from a Florida prison on Friday.

After teacher's death, suspect's trial in doubt

Almost two years after the murder of Montana teacher Sherry Arnold, attorneys for defendant Michael Keith Spell are seeking to have him declared unfit for trial due to mental disability.

Attorney: Ga. soldier charged in killings has PTSD

Sgt. Anthony Peden faces a possible death sentence if he is convicted of the Dec. 4, 2011, killings of Michael Roark and Tiffany York.

UK marine gets minimum 10 years for Afghan murder

Alexander Blackman, a British marine, was sentenced to a minimum of 10 years in prison for murdering a wounded Taliban insurgent.

Jury quickly convicts woman in false rape trial

A St. Clair County judge Thursday sent Sara Ylen to jail to await sentencing on Jan. 17. Jurors took less than 30 minutes to convict her.

Sisters of Boston bomb suspect's widow at grand jury

Three people were killed and 260 people were injured when two pressure-cooker bombs went off at the finish line of the Boston Marathon.
HEADLINERS "HUFFINGTON POST" 
SECTION
HEADLINERS "KOENIG" SECTION
Featured News

 

Wednesday, Dec 11, 2013 01:24:02 AM CST


In 'framework,' some see US shift
to interim Israeli-Palestinian deal 

Wednesday, Dec 11, 2013 12:41:19 AM CST


Kerry says Iran deal 'hinge
point in history' 

Wednesday, Dec 11, 2013 12:10:57 AM CST


Lawmakers Tout Deal Easing Spending Cuts Amid Republican Ire 

Tuesday, Dec 10, 2013 12:18:07 AM CST


Israelis, Palestinians, pour cold 
water on Kerry's security 'ideas' 

Tuesday, Dec 10, 2013 12:13:15 AM CST


Tech companies seek limits 
on government surveillance 

Tuesday, Dec 10, 2013 12:08:23 AM CST


US defense bill boosts funding
for joint Israel missile
defense projects 

Tuesday, Dec 10, 2013 12:04:55 AM CST


Pro-Israel groups change
tactics on Iran deal 

Monday, Dec 09, 2013 12:37:26 PM CST


Iran knows there is almost no chance
of strike, ex-top adviser says 

Monday, Dec 09, 2013 12:03:43 AM CST


5 Days Left: Congress races 
against deadlines as doc
cuts, price spikes loom 
Back To Top



Latest News

 

Wednesday, Dec 11, 2013 01:22:29 AM CST


Catholic Bishops Sued by ACLU for Not Allowing Abortion in Catholic Hospital 

Wednesday, Dec 11, 2013 01:18:57 AM CST


Pope Francis prays for safety and religious liberty of Mideast Christians 

Wednesday, Dec 11, 2013 01:17:54 AM CST


GM shakes up auto industry men's
club, naming first woman CEO 

Wednesday, Dec 11, 2013 01:16:36 AM CST


Bible Translator Gunned Down
by Islamic Rebels in Africa 
While Trying to Protect Family 

Wednesday, Dec 11, 2013 12:56:17 AM CST


Thai 'red shirts' prepare rally
to back PM against protesters 

Wednesday, Dec 11, 2013 12:47:50 AM CST


Ukrainian Police Move Against
Protesters in Central Kyiv 

Wednesday, Dec 11, 2013 12:40:47 AM CST


Congress assails Iran nuclear deal,
but new sanctions appear unlikely 

Wednesday, Dec 11, 2013 12:24:26 AM CST


Court in India criminalizes 
homosexuality 

Wednesday, Dec 11, 2013 12:23:51 AM CST


Uruguay OK's first national 
market for legal pot 

Wednesday, Dec 11, 2013 12:12:50 AM CST


2 Spanish journalists kidnapped
in Syria, newspaper says 

Wednesday, Dec 11, 2013 12:03:30 AM CST


Lost Nevada family warmed rocks by
fire to survive snow for 2 days 

Tuesday, Dec 10, 2013 01:41:04 PM CST


Hidden Obamacare Website Costs
Show Lack of Transparency 

Tuesday, Dec 10, 2013 01:40:32 PM CST


Regulators Complete Votes on
Rule to Curb Bank Risk 

Tuesday, Dec 10, 2013 01:39:54 PM CST


PLO asks NBC to call off pro-
duction of new TV show 

Tuesday, Dec 10, 2013 01:00:27 AM CST


Russian news agency RIA
Novosti closed down 

Tuesday, Dec 10, 2013 12:41:48 AM CST


Periplaneta japonica: New cockroach
in town sneers at a New York winter 

Tuesday, Dec 10, 2013 12:38:34 AM CST


18 current, former L.A. County sheriff's deputies face federal charges 

Tuesday, Dec 10, 2013 12:19:14 AM CST


Iranian paper fears 'trap' for
Rouhani at Mandela funeral 

Tuesday, Dec 10, 2013 12:17:22 AM CST


Now that's c-c-c-cold: Antarctica 
sets record of -135.8 degrees! 

Tuesday, Dec 10, 2013 12:09:48 AM CST


Town wants to shoot 
down drones 

Monday, Dec 09, 2013 01:01:12 AM CST


Dementia cases 'set to treble
worldwide' by 2050 

Monday, Dec 09, 2013 12:44:24 AM CST


Seizure of nuns stokes
Syrian Christian fears 

Monday, Dec 09, 2013 12:30:33 AM CST


Researchers discover massive freshwater reserves beneath
the oceans 

Monday, Dec 09, 2013 12:20:11 AM CST


Okla. Satanists seek monument
by Statehouse steps 
Back To Top



White House News

 

Wednesday, Dec 11, 2013 12:58:24 AM CST


Obama hails new Volcker Rule 

Wednesday, Dec 11, 2013 12:45:22 AM CST


Obama says budget deal is good first
step, urges Congress to act 

Wednesday, Dec 11, 2013 12:14:00 AM CST


Son of Obama spiritual
adviser dies 

Tuesday, Dec 10, 2013 01:42:08 PM CST


John Podesta to formally
join Obama inner circle 

Tuesday, Dec 10, 2013 01:24:39 PM CST


Will Handshake With Castro
Lead to Headache for Obama? 

Tuesday, Dec 10, 2013 01:12:46 PM CST


Obama takes selfie with British,
Danish prime ministers 

Tuesday, Dec 10, 2013 12:52:50 AM CST


The Secret's Out: Obama Acknowledges Existence
Of Area 51 

Tuesday, Dec 10, 2013 12:47:59 AM CST


New caveat on Obama pledge:
Pay to keep your doctor 

Tuesday, Dec 10, 2013 12:39:33 AM CST


Poll: Obama, Iran face selling
job on nuclear pact 

Monday, Dec 09, 2013 12:58:00 AM CST


Rand Paul says 'seriously thinking 
about' 2016 White House run 

Sunday, Dec 08, 2013 12:37:02 AM CST


Activists urge Obama to go
rogue, sidestep Congress 

Sunday, Dec 08, 2013 12:12:07 AM CST


The venom between Barack 
Obama and Charlie Rangel 
Back To Top



Israel News

 

 

Behold, he that keepeth Israel shall neither
slumber nor sleep. - Psalms 121:4 (KJV) 

Wednesday, Dec 11, 2013 01:23:27 AM CST


Israel gears up for five-day
winter storm 

Wednesday, Dec 11, 2013 01:10:40 AM CST


Israeli Minister Lights Hanukkah 
Candles in Muslim Country 

Wednesday, Dec 11, 2013 01:03:28 AM CST


Israel and Russia to negotiate
free-trade agreement 

Wednesday, Dec 11, 2013 12:04:40 AM CST


Palestinian policeman shot, 
killed at local station 

Tuesday, Dec 10, 2013 01:03:12 PM CST


Israeli professors awarded
Nobel Prize in Stockholm 

Tuesday, Dec 10, 2013 12:45:17 AM CST


Ancient estate and garden 
fountain unearthed in Israel 

Tuesday, Dec 10, 2013 12:31:51 AM CST


Dutch FM: Europe judges Israel
by a different standard than 
other Middle East countries 

Tuesday, Dec 10, 2013 12:29:54 AM CST


Netanyahu: Final Deal Should 
Dismantle Iran's Nuclear Program 

Tuesday, Dec 10, 2013 12:20:26 AM CST


Arab Political Refugee Mudar Zahran:
'We Arabs and Muslims Are Harming
Al-Aqsa, Not Israel or the Jews' 

Tuesday, Dec 10, 2013 12:14:14 AM CST


Israel, Jordan, Palestinians to 
finally build Red-Dead pipeline 

Monday, Dec 09, 2013 12:35:02 AM CST


Israelis brace for frigid tempera-
tures, escalating storms 

Monday, Dec 09, 2013 12:10:34 AM CST


Israeli Christian leader's son
attacked, allegedly over 
pro-IDF stance 
Back To Top



Provocative Commentary

 

Wednesday, Dec 11, 2013 01:15:27 AM CST


How President Obama Misled Chris Matthews About NSA Surveillance - Conor Friedersdorf 

Wednesday, Dec 11, 2013 12:44:19 AM CST


Israel's Press: Taking Our Leave of America - Amnon Lord, Makor
Rishon Senior Editor 

Wednesday, Dec 11, 2013 12:02:37 AM CST


Bethlehem's Christians put a patriotic
spin on a traumatic siege -
Elhanan Miller 

Tuesday, Dec 10, 2013 12:37:28 AM CST


Obama's four-state solution -
Caroline B. Glick 

Tuesday, Dec 10, 2013 12:33:40 AM CST


Obama's America, Going the Way
of Rome - Prof. Paul Eidelberg 

Tuesday, Dec 10, 2013 12:23:21 AM CST


Obama's Refusal to Hate Evil -
Shmuley Boteach 

Monday, Dec 09, 2013 12:09:17 AM CST


Israel Cannot Rely on America - 
Shoshana Bryen 

Monday, Dec 09, 2013 12:07:01 AM CST


The Real Danger Facing the
Jewish People - Richard Mather 

Sunday, Dec 08, 2013 12:27:31 AM CST


Concerns about Europe and 
Israel - Jacques Heller 

Sunday, Dec 08, 2013 12:21:08 AM CST


True Peace Can Only Begin on the 
Temple Mount - Aharon Pulver
and Douglas Altabef 

Saturday, Dec 07, 2013 01:03:42 AM CST


Kerry's gospel of weakness -
Ruthie Blum 

Saturday, Dec 07, 2013 12:17:07 AM CST


Woe to U.S. allies -
Charles Krauthammer 

Saturday, Dec 07, 2013 12:14:54 AM CST


As Obama Turns - 
John Dickerson 

Friday, Dec 06, 2013 01:25:14 AM CST


A tale of two Kerrys -
Herb Keinon 

Friday, Dec 06, 2013 01:18:08 AM CST


'The other side of North Korea': A defected smuggler's extraordinary story - Max Fisher 

Friday, Dec 06, 2013 01:15:46 AM CST


The religious cleansing of
Bulloch County, Georgia - 
Todd Starnes 

Friday, Dec 06, 2013 12:49:23 AM CST


Mandela and Israel -
Steve Linde 

Wednesday, Dec 04, 2013 12:38:42 AM CST


Intellectuals Who Wish for 
Israel's Demise - Guilio Meotti 

Wednesday, Dec 04, 2013 12:33:31 AM CST


A prescription for decline: 
worshipping the false gods
of prosperity and money -
Cal Thomas 

Tuesday, Dec 03, 2013 12:31:31 AM CST


Jewish activists set sights on
Jerusalem's Temple Mount,
raising alarm in Muslim world -
William Booth and Ruth Eglash 

Tuesday, Dec 03, 2013 12:14:06 AM CST


Disturbing imagery -
Jerusalem Post 
Back To Top



Inspired by God

 

 

"The men who have done the most for God in this world have been early on their knees. He who fritters away the early morning, its opportunity and freshness, in other pursuits than seeking God will make poor headway seeking Him the rest of the day. If God is not first in our thoughts and efforts in the morning, He will be in the last place the remainder of the day." - E. M. Bounds 



Friday, Aug 16, 2013 12:44:04 AM CDT


December 11: Worship in the
Night - Streams in the Desert 

Tuesday, Mar 05, 2013 01:57:42 AM CST


December 11: Individuality -
Oswald Chambers 

Tuesday, Mar 05, 2013 01:56:46 AM CST


December 11: Those Who
Hurt - Charles Stanley 

Thursday, Mar 12, 2009 09:36:42 AM CDT


A.W. Tozer's Daily Devotional 

Thursday, Mar 12, 2009 09:35:45 AM CDT


Charles Spurgeon's 'Morning and 
Evening' Daily Devotional 

Thursday, Mar 12, 2009 09:34:26 AM CDT


Daily Light 'Morning and Evening' 
Devotional - Jonathan Bagster 

Friday, Aug 08, 2008 07:36:37 AM CDT


Charles Stanley's Audio Messages 

Sunday, Dec 09, 2007 07:35:44 AM CST


McLean Bible's Internet Services - 
Pastor Lon Solomon: Services are 
"live" Sunday' at 9 am, 10:45 am, & 
12:30 pm (Eastern-US), rebroadcast 
Monday at 2 pm (Eastern-US) 

Wednesday, Jan 31, 2007 03:14:46 PM CST


Pastor Lon Solomon, McLean Bible
Church, McLean, Virginia - 
Sermons by Date, Series and Podcasts
Back To Top